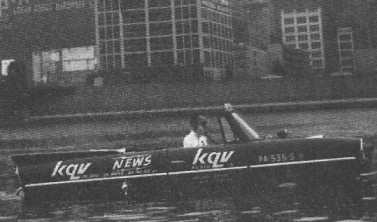 It was during the summer of 1966, that KQV
gave away the KQV Boatmobile, an amphibious car that also went in the water with the KQV Safe Driving Quiz. Thanks to Ron Mocadlo of North Huntingdon, Pa. for providing the June 28, 1966 KQV Finest Forty Survey with the pictures.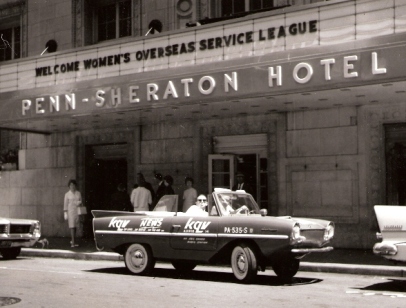 KQV Boatmobile on Land.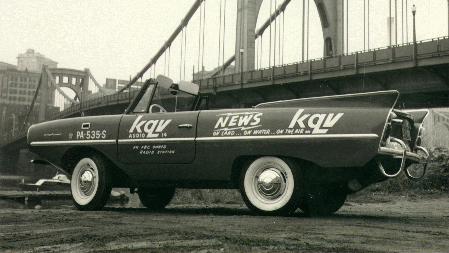 KQV Boatmobile along river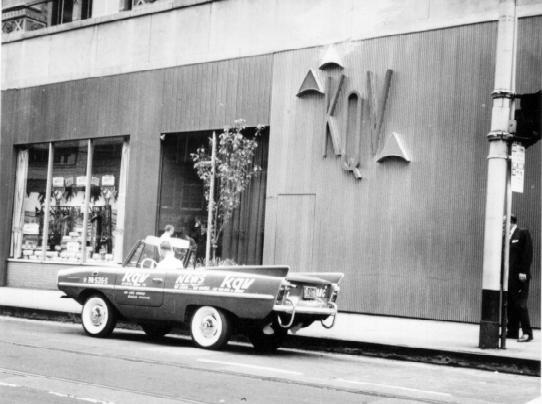 KQV Boatmobile along Smithfield Street