For most of KQV's Top 40 era, the station used jingles provided by PAMS of Dallas. KQV used jingles from many of these PAMS series...

(click on selected packages above to see the guide sheets and/or boxes)

In 1970 and 1971, KQV program director Bob Harper also bought some additional custom grid cuts for the jocks hired after Mike McCormick left. He also bought Cut 6 from PAM Series 34 C "Music Pow Pow Power". It was used at the top of the hour coming out of the news. "DJ name 14 KQV, Another Hour of Music Pow Pow Power !" These are the only PAMS jingles produced for KQV that have never been found.

On August 25, 2011...
Jon Wolfert of PAMS Productions recreated the KQV version of Series 34 C, cut 6 for KQV for me.
When this aired on KQV sound effects were added. They have been added to version 2, Also included here is the Bob Wood Version from a 1971 KQV aircheck. Notice the difference in the audio. The new versions are direct from the new recording whlle the Bob Wood version was processed for am radio in 1971.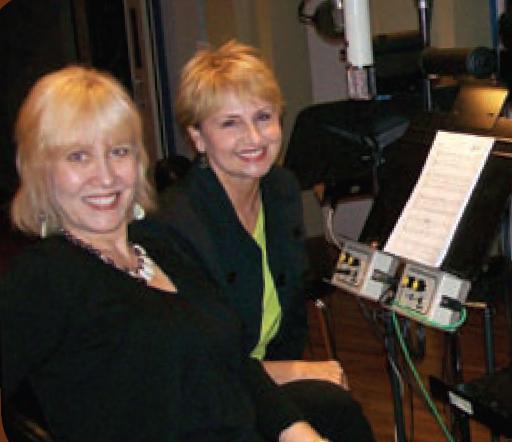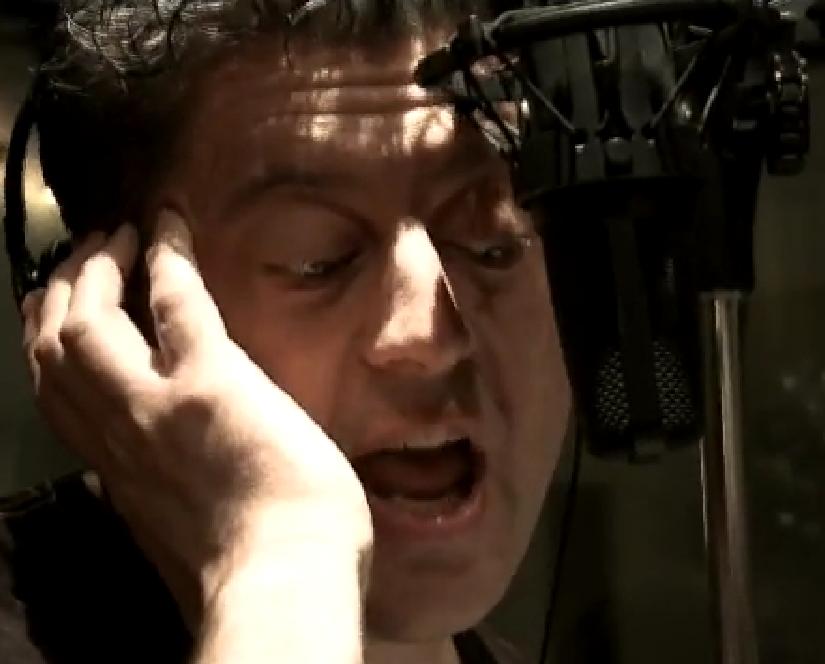 The singers were:Abby Holmes, Kay Sharpe. Bruce Wermuth. John Hooper, and Jeff Oxley.(l to r)
Click below to see the vocal sheet music from that session...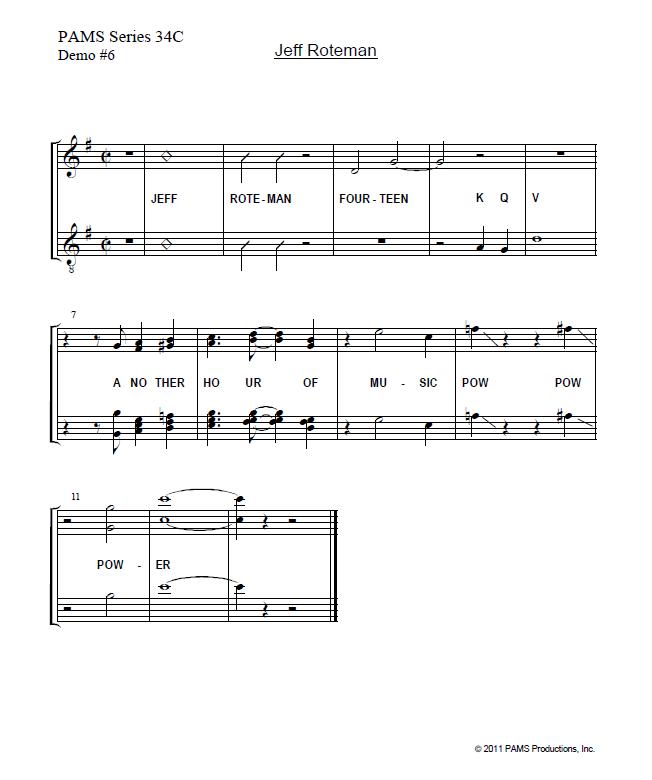 Click below to see the Master Mix Log from that session...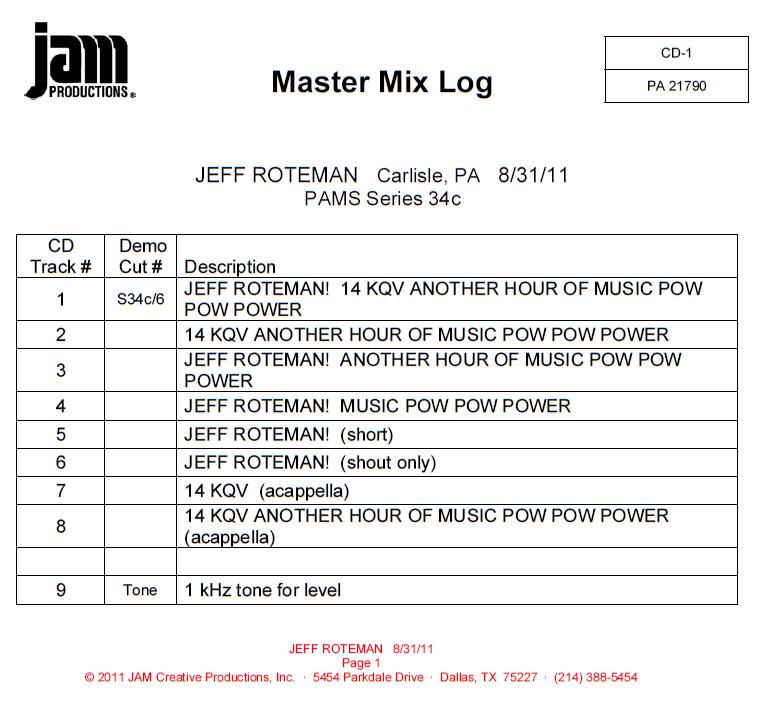 If you've ever thought of having a classic PAMS jingle re-sung for you using the orignal PAMS music tracks, visit the Personal Cuts Page of the PAMS Website.