Michael Rea and Al Dame purchased WKBO from Steinman in 1971. Al sold his State College, PA stations and moved to Harrisburg. It was quite obvious changes were to be made if WKBO were to have a chance. The choice was to jettison the old-line MOR music and many of the old program elements, including NBC News, in favor of an upbeat adult pop format and the American Entertainment Network from ABC News. The station was re-imaged as 1-2-3 Radio KB. With more, John Summers who was on air at WKBO from 1971-1973:
Click above for the ABC Entertainment News Sounder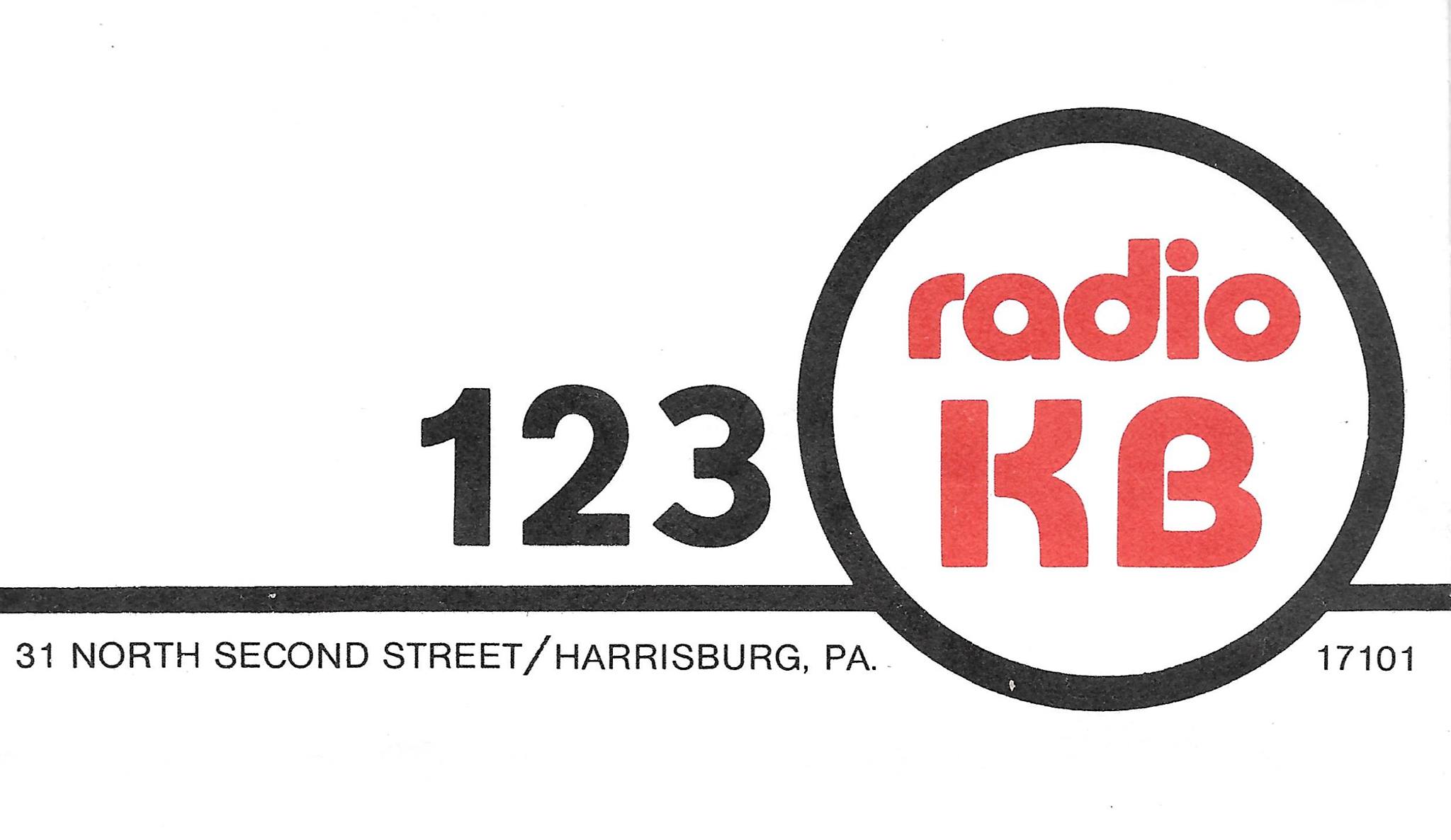 "Yes, "1-2-3 Radio KB." That was it. "Happy Day Radio." We even had a little song about it. I have a copy of it somewhere and a dub of the sales presentation tape they used for it. It's a hoot. Radio KB had excellent full-time air personalities, but the format itself was just a little too wide musically. We were playing everything from the Who to Vicki Carr. Old stuffy WHP had the older adults; WCMB had the younger ones. WHYL had a big chunk of adults at that time too. There was just no room for another middle-of-the-road station. The kind of ball the Phillies were playing that season didn't help either. And then there was the signal, which barely crossed the river at night."

"Al Dame and his partner Michael Rea bought it in 1971 and with great fanfare launched a lively AC format with Drake's "History of Rock and Roll" over the Memorial Day weekend. PD Wendy (Wendell) Williams was morning man, followed by Charlie Adams, Larry Hall and Gary Brooks. Charlie and Larry are now deceased. Gary, who had an enormous voice and went to WIBG from WKBO, now runs Brooks Creative Services out of Philadelphia. Wendy Williams abruptly exited, and Larry became PD and morning man. He had worked at WSBA in York and WCBM in Baltimore and was a really funny guy on the air. I was going to HACC at the time and Larry hired me to do the all night show until Dave Edwards arrived in September, and I went to weekends. Larry also hired Dan Steele for part-time."


Radio KB Presentation Master (courtesy of Captain Dave)
1-2-3 Radio KB never got off the ground and was hampered by an announcer walkout shortly before Christmas 1971. Soon, the decision was made to go Top 40 head on against WFEC.