1979 started out inauspiciously. For the first time in three years, there was no new jingle package to debut. WKBO continued with the Positron/Logoset jingles. Disco was definitely at its peak and WKBO whole-heartedly embraced it, even going as far as having a mix show on Saturday night called "Studio 1230". At the same time, WFEC had a show every night called "Studio 14". It was around this time that a logo was instituted. It read WKBO/1230 and made no mention of Musicradio on it. New bumper stickers were distributed with the slogan: WKBO/1230 Ain't It Great!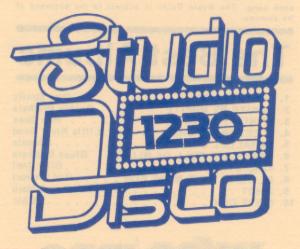 A major snafu occurred when the same ad agency that created it, did an exact duplicate logo for WSBA-FM (Now WARM). It wouldn't have been so bad because the stations weren't in the same market, but WSBA-FM had purchased a bunch of billboards in Harrisburg, so this look a-like logo was plastered all over the Capital City.

The big event in 1979 was the near meltdown of The Three Mile Island Nuclear plant. WKBO was at the forefront of coverage of this disaster. On March 28, 1979, while out in his Traffic Watch vehicle, Captain Dave Edwards observed irregularities with one of the TMI cooling towers. He immediately made some phone calls, setting into motion the drama that became America's worst nuclear accident. Dave's discovery is part of the congressional record of the TMI disaster. Mike Pintek, Joe Wambach and the news department went into emergency mode and provided updates around the clock. WKBO won numerous awards for its coverage of TMI.
| | |
| --- | --- |
| | |
| Mike Pintek | Three Mile Island |
The KBO meltdown was about to begin. In early April, Dan Steele resigned to become PD at KTSA, San Antonio. Dan lived near TMI and because he couldn't sell his house, he was back in Harrisburg by fall, programming WFEC. He changed the format there from disco to an urban contemporary format. Several weeks after Dan left, Big Jim Roberts, who had been at KBO since the beginning of the Rock of Harrisburg with the exception of 6 months back in 1973, resigned to go to WPRO-FM in Providence, Rhode Island. Tim Burns was hired from WAHT and paired with Heidi Kramer, who also had worked there.
| | | |
| --- | --- | --- |
| | Burns & Kramer Jingles | |
It was rumored that Tim and Heidi didn't particularly get along well and that she had left WAHT to get away from him. Rick Shockley was moved up to the 6 - 10 PM shift and Chris Andree was promoted to 10 PM - 2 AM. Part timer Matt Michaels was hired to fill the 2 - 6 AM shift. Jim Buchanan was named as Program Director.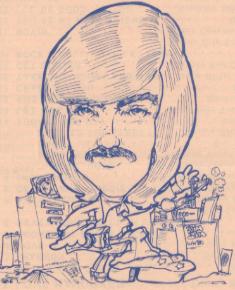 Jim Buchanan
By early summer, KBO did buy some new jingles,
the JAM Prom-Mod package.

| | | |
| --- | --- | --- |
| | JAM Pro-Mod | |
However, now the station was using fewer jingles than ever, sometimes just 2 or 3 an hour, many times talking out of commercials without a jingle as a buffer. They had been named "Station Of The Year" at Bobby Poe's Pop Music Convention and had incorporated that slogan into the top of the hour Legal I.D. jingle.

The Spring 1979 Arbitron ratings were not kind to WKBO. Maybe it was the personnel changes, maybe it was the polarizing disco music, but more than likely it was more erosion by FM stations. Even the TMI situation didn't help buoy ratings as it occurred one month before the start of the then annual, 4-week survey. There also was a rumor at the time that WHP radio was handing out flyers that said "tune to your official EBS station, WHP, for emergency updates", that could have influenced ratings. The 12 + numbers dropped from a 13.5 to a 9.9, by far the lowest in the Top 40 era.