In September 1980, WPEZ-FM became WWSW-FM and 3WS was born.
| | | |
| --- | --- | --- |
| | WWSW and WPEZ station owner Bill Block brought Mike Harvey to Pittsburgh from WHAM-AM in Rochester, NY. to put the new 3WS together. WPEZ's top 40 sound was out as was program director Rob Sisco. 3WS was in with a new adult contemporary format. | |
The Pittsburgh Post-Gazette's Win Fanning column on the change from WPEZ to WWSW-FM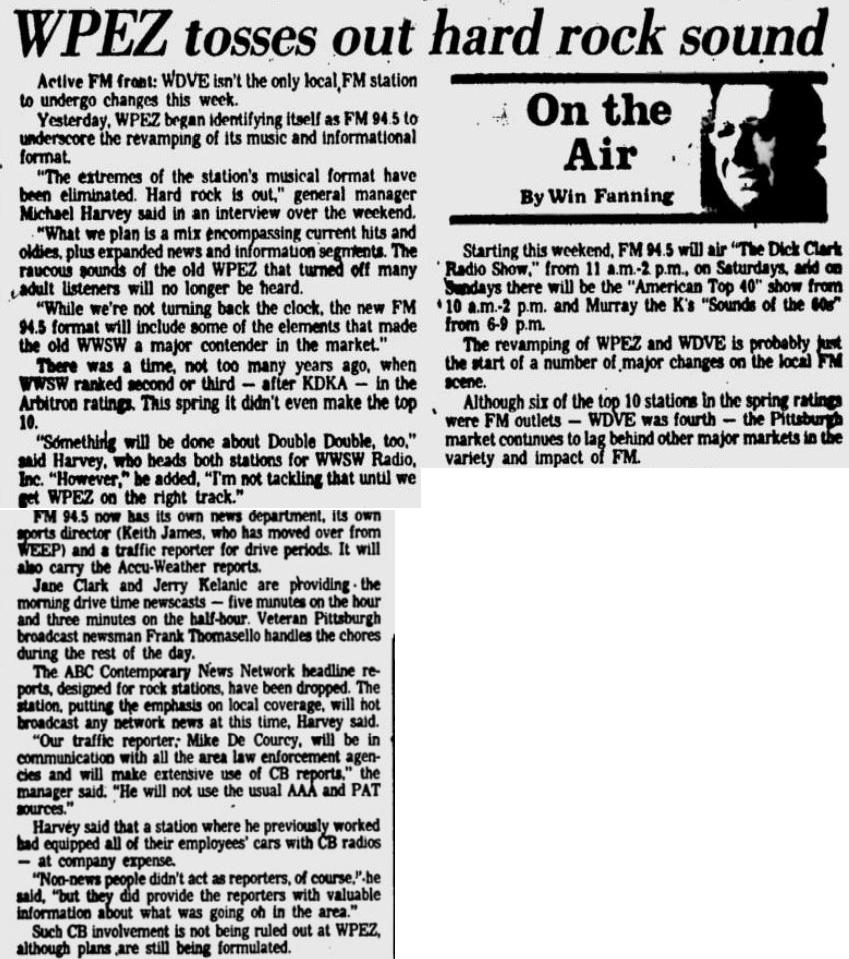 http://3WS.andmuchmore.com
For Complete Internet Access And Web Hosting
For Internet Service in Your Area. Pennsylvania, Delaware, Georgia, Illinois, Kansas, Maryland, Michigan, New Jersey, New Hampshire, North Caroline, Ohio, Tennessee, Vermont, Virginia, Washington DC, and West Virginia. Get dot.net from Cumberland Technologies International.
Call 717-249-7270.