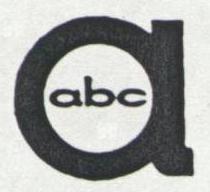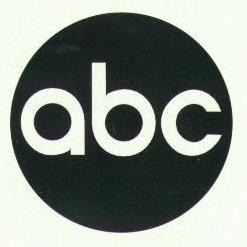 Click logos above for
ABC Radio Network News
(pre-1968)
ABC Radio Network
(pre-1968)

Ted Koppel - NY
Art Van Horn - NY
John Cameron Swayze - NY *
Frank Reynolds - Wash *
Tom Casey - Chicago
Al Koski - Detroit *
Joel Crager - NY *
Don Gardiner - NY *
Bill Beutel - NY *
Peter Jennings - NY *
Bob Young - NY *
Milton Cross - NY
Ron Cochran - NY *
Les Griffith - NY
Keith MacBee - Wash *
Dave Jayne - NY
Allan Jeffreys - NY *
Gilbert Hodges - NY
Bob Considine - NY *
Hank Weaver - LA
Jim Harriott - NY *
Murphy Martin - NY *
Roger Sharpe - NY *
George Ansbro - NY *
Richard Bate - NY
George Hayes - NY *
Tom O'Brien - NY
Charles Woods - NY *
Lisa Howard - NY *
Quincy Howe - NY *
Mal Goode - NY (UN) *
John MacVane - NY (UN) *
Alex Dreier - Chicago *
Paul Harvey - Chicago *
Len Beardsley - LA *
Don Allen - LA
Al Mann - LA *
Frank Hemingway - LA *
Bob Clark - Wash *
Edward P Morgan - Wash *
Bill Lord - Wash
Bill Laurence - Wash *
George Watson - Wash
Irv Chapman - Wash
Bill Downs - Wash *
John Scali - Wash *
Lou Cioffi - Tokyo *
Bernard Caplan - Paris
Bruce Morton - London *
Bill Sheehan - London
John Casserly - Rome *
Ben Lacy - Berlin
Marlin Levin - Jerusalem
Sam Jaffe - Hong Kong *
Ray Falk - Tokyo *
Charles P. Arnot - Bangkok *
Leida Snow - NY
Howard K. Smith - NY *
Les Higby
Ed Jordon *
Ray Tannehill - SF *
John Rolfson - Paris *
Robert Lodge - Wash
Tom Jarriel - Atlanta
Russell Jones - Berlin
Jim McCulla - LA
Malcolm Browne - Viet Nam *
Sid Lazard - Rome *
Tom Harmon - LA *
Bernard Lismann - NY *
Baden Langdon - NY
Scott Vincent - NY *
John Grimes
* - deceased
Many members of ABC news have passed away, We remember their memory.
| | |
| --- | --- |
| | Sadly a number of ABC News Anchors are no longer with us. This is not a complete list, but the ones that I have been notified of so far. Thank you to those of you who have passed on. |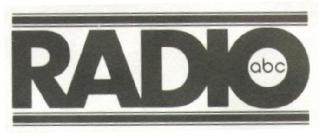 In 1982 there were 6 ABC News Networks

American
FM
Radio

American
Rock
Radio

American
Information
Radio
This site is a tribute to ABC Radio News
and is not affilliated or authorized by
ABC Radio, Disney or Cumulus Media.
updated November 18, 2017