Larry Aiken came to KQV in September 1959. Originally Larry was assigned to the overnight shift at KQV. During his more than 2 years at KQV, Larry would also work the 9-mid, 6-9 pm and 3-6:30 afternoon shift at KQV. Larry was also KQV's Music Director during his tenure at KQV.

Larry passed away on Saturday February 13, 2010 at the age of 69 from longstanding health problems.
A portrait of the late Larry Aiken sits on a table in The Centre where Vanderburgh County Commissioner Lloyd Winnecke, left, and Mayor Jonathan Weinzaphel cut the ribbon at the official opening of The Aiken Theatre, named for the longtime promoter and entrepreneur. The event included an auction of items from Aiken's estate and a presentation of Michael Flatley's Lord of the Dance. Proceeds benefit the Koch Fmaily Children's Museum of Evansville.
---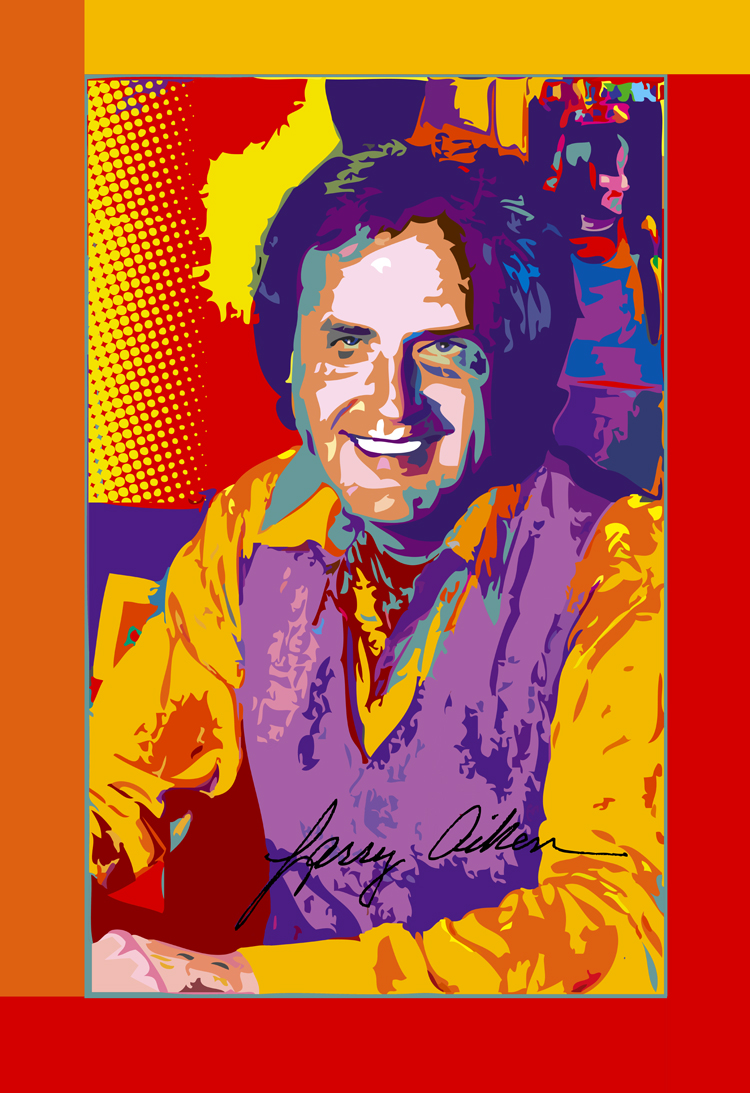 "This is the portrait that will be hung in the Lobby of AIKEN THEATRE under the Theatre sign.
It was created by Larry's old friend and graphic artist, Tom Trebing, who created all of Larry's earlier art for shows, restaurants, radio stations, movie theatres, night club, dinner theatre, etc., etc. Tom then moved to Nashville, TN to form a large, successful graphic arts firm. Tom still lives in Nashville, but Larry and Tom still kept in touch. This photo was from a newspaper article and was taken in the mid to late 1980's.I took it down last Wednesday to The Civic Center.thought you would enjoy seeing the portrait." ... Suzanne Aiken
---
What was it like to be Music Director at KQV? Arnold Zeitlin of the Pittsburgh Post-Gazette sat in with Larry Aiken on a typical Music Day in 1960.

Larry started "playing radio" at the age of 6 with tin can microphones and egg cartons. He got his first real radio job in Evansville, Indiana at the age of just 14. Larry arrived in Pittsburgh, the 8th largest market in America at the age of 19.

Larry even wrote a book called "Discs and Data" before he was 21. Hitparader Magazine said."It's chock full of inside tips and is certainly a must for all of you aspiring young deejays."

Larry's stated goal in 1961 was "To someday have my own network show, marry a beautiful 'chick' and have a big family."

Larry gave up his $20,000 a year job at KQV in 1962 and returned home to Evansville, Ind. to start a concert promotion career. Aiken Management became one of the biggest concert promotions companies in the country.

Larry Aiken also owned radio stations WGBF-FM & AM in Evansville from 1987 until 1996.

In 2001, Larry sold his concert company to Jam Productions of Chicago. He remained a consultant to Jam for many years afterward.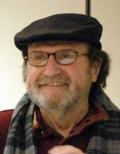 Larry Aiken in 2009

Larry Aiken was the Democratic Party chairman in Vanderburgh County, Indiana for 3 years before retiring in 2008. Larry was honored with "An Evening with Lonesome Larry: A Roast of Larry Aiken" on February 28, 2009.