Dex Allen was a member of KQV's Fun-Lovin' Five in the mid 60's. Dex was heard nightly on KQV from midnight to 6 am. Dex worked with John Rook in Denver and joined John in Pittsburgh at KQV.

Starting out in radio as a high school senior, Dex won a DJ of the Week contest and his first on air appearance was at KLAC in Los Angeles.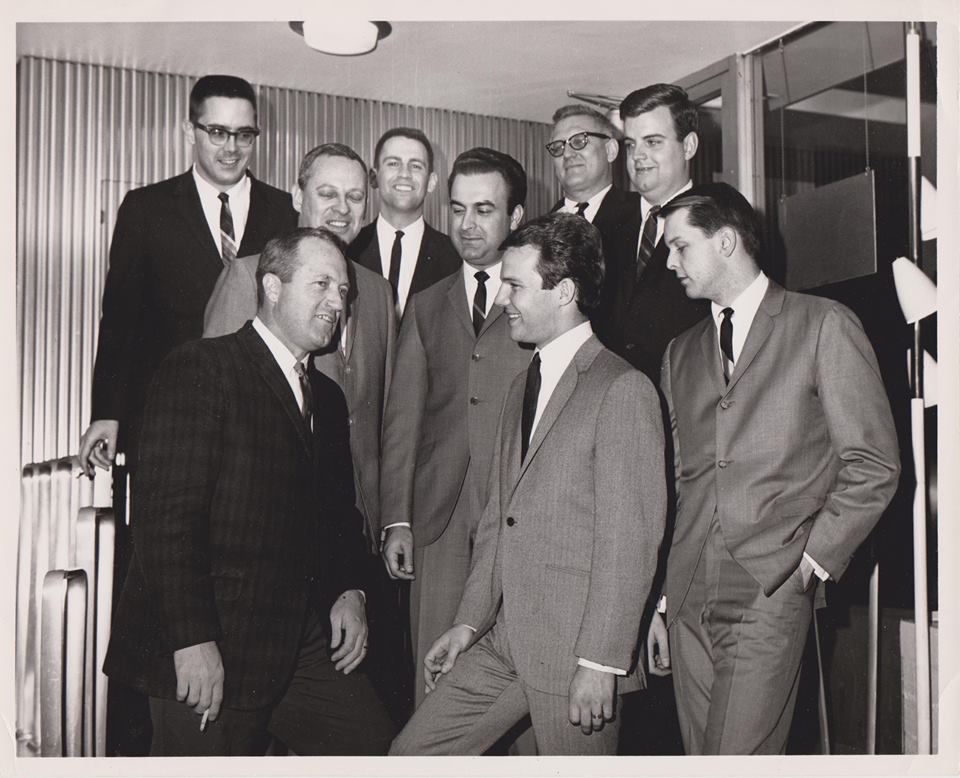 Thanks to former KQV Program Director John Rook for this picture inside the KQV lobby. (top left to right) John Rook, Hal Murray, Don Shafer, unknown, unknown and Chuck Brinkman. (bottom row) Dave Scott, Bobby Vee and Dex Allen (in bottom right corner).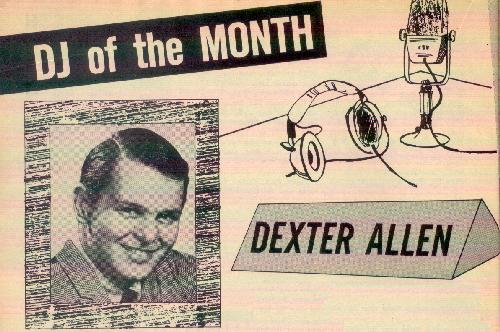 Dex was featured in the August 1965 edition of Teen Life Magazine.

Dex is semi-retired. He sold his last multi station compay in 2005. Dex sold his last station in Glen Falls, NY to his partner in 2012. He is looking at a few opportunities (deals), if he can find sellers who are reasonable as to pricing expectations. Dex speaks to Chuck Brinkman often and is waiting to hear someone is organizing a KQV re-union while we're all still here.

In a Radio & Records interview with R&R's publisher Erica Farber, Dex was asked if Dex Allen was his real name. "No. if you were a child of the '60s like I was, and you wanted to be a disc jockey, and your real name was Claude Turner, you'd probably change it too."

"I was using the name Chip Allen on the air, which was another great stupid name. (John) Rook wanted to create this concept of an all-night guy who was a rich California playboy who had moved to Pittsburgh. I was supposed to be that guy. He said, "I want you to be Dexter Kilbride' - swear to God. I said, 'Where did you come up with that? He said it just sounded like a real rich name. We split the difference. We went from Chip Allen to Dexter Kilbride to Dex Allen. My wife calls me Dex most of the time. When she's really, really mad at me, she'll call me Claude. That's the tip-off, but it rarely happens."

Dex Allen left KQV in 1965 for the Pacific Northwest.