Dennis Benson joined KQV in the late 60's as the host of KQV's Rap Around.
Dennis C Benson passed away on June 10, 2021. He was 85.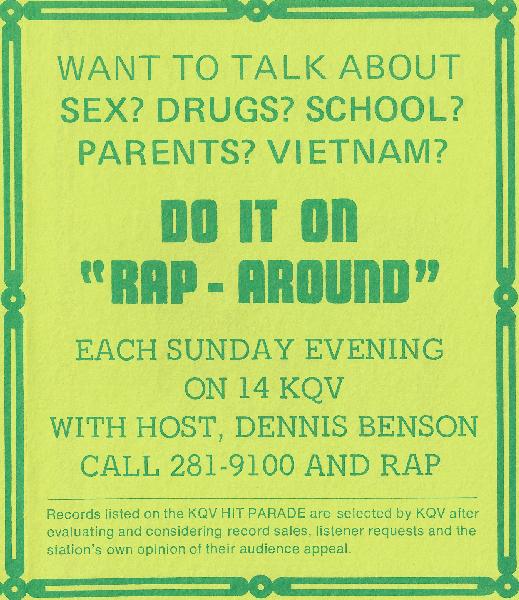 In November, 1973, Dennis became host of the new "Pinpoint" format from 9 pm to midnight, Sundays on KQV with Helen LaMonte and Ira Apple as producer.

Dennis Benson interviewed a lot of celebrities on KQV.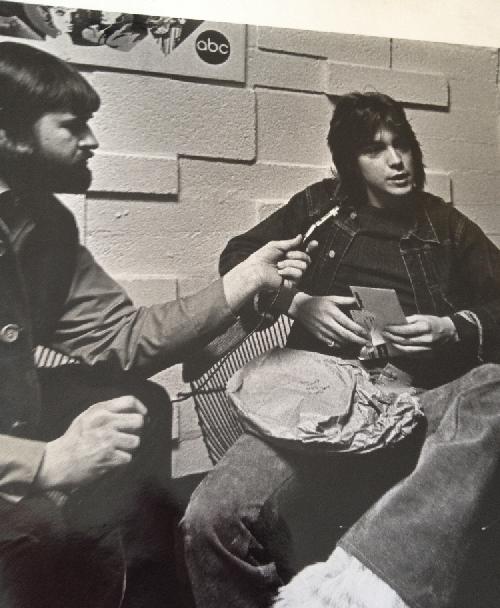 Dennis Benson with David Cassidy. There were more than 200 kids pushing against the window. He sent an engineer to get the police to save the teens pushed against the window. The police had to rescue the kids pressed by the huge crowd in the street against the plate glass window. David Cassidy joined KQV-IP Jon Summers on the air that afternoon.
2/19/72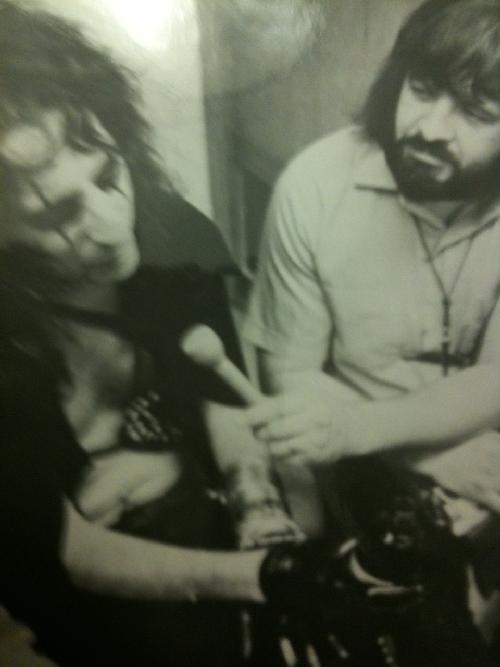 Dennis is interviewing Alice Cooper. He went on tour with Alice Cooper for a week and produced 4 one hour specials for KQV.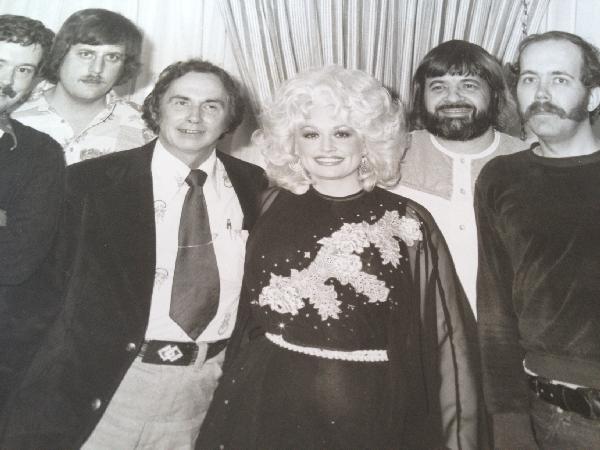 Dennis shown with (left to right) Mike kalina, Rex Roski (sp), unknown man, Dolly, Dennis, and Dave Goodrich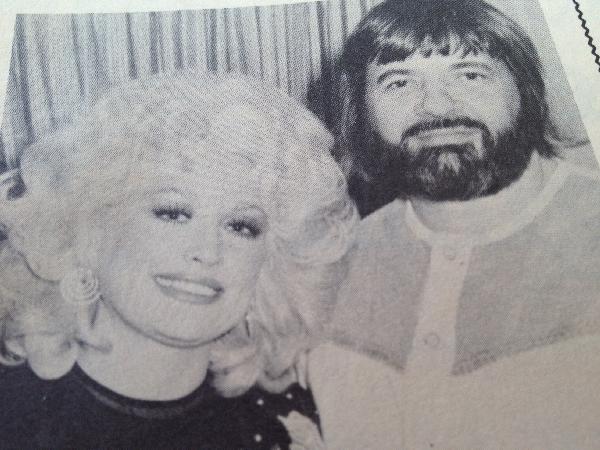 Dolly Parton with Dennis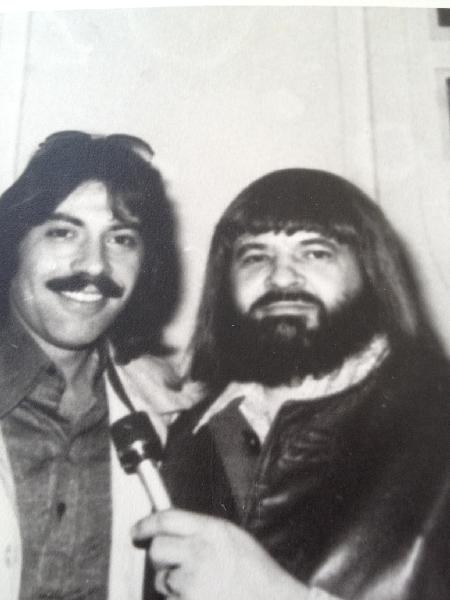 .
Tony Orlando and Dennis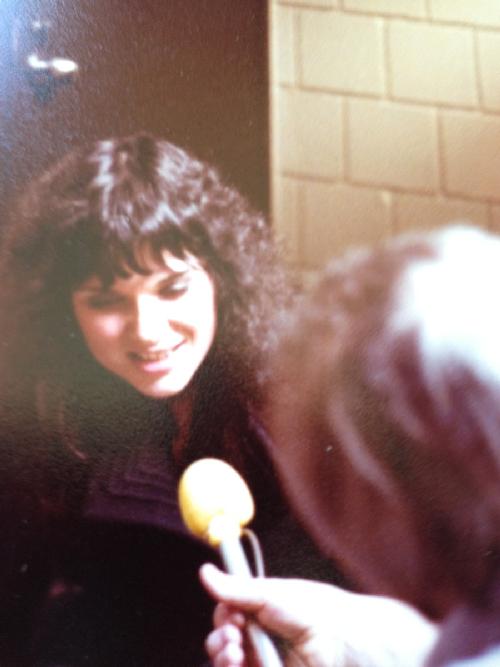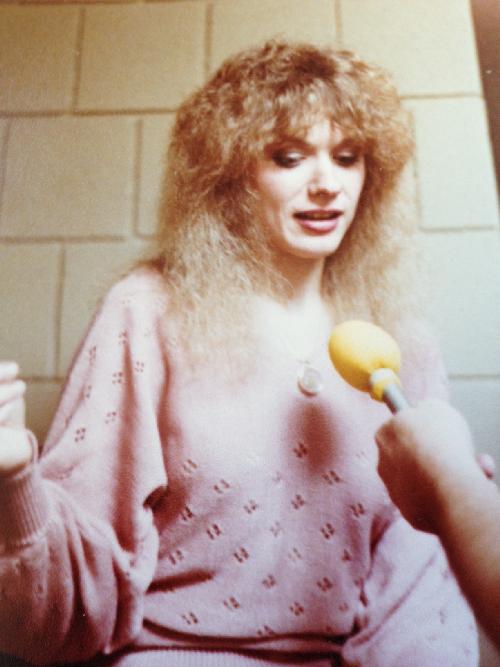 Dennis with Ann & Nancy Wilson of Heart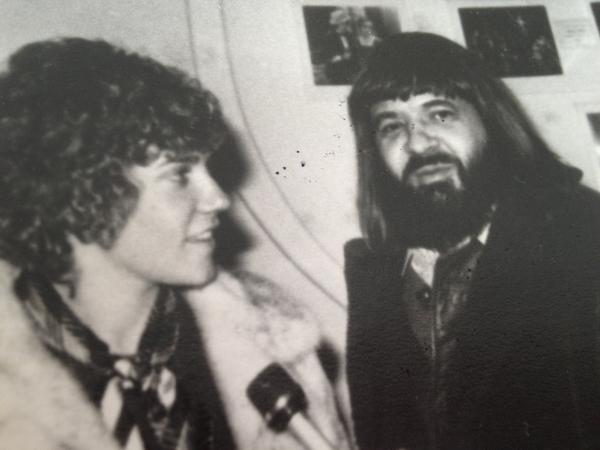 Anne Murray with Dennis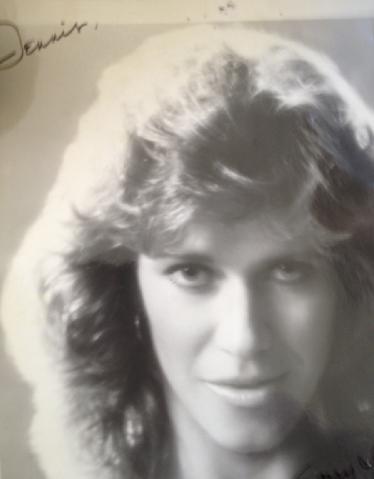 Dnnnis even met porn star Marilyn Chambers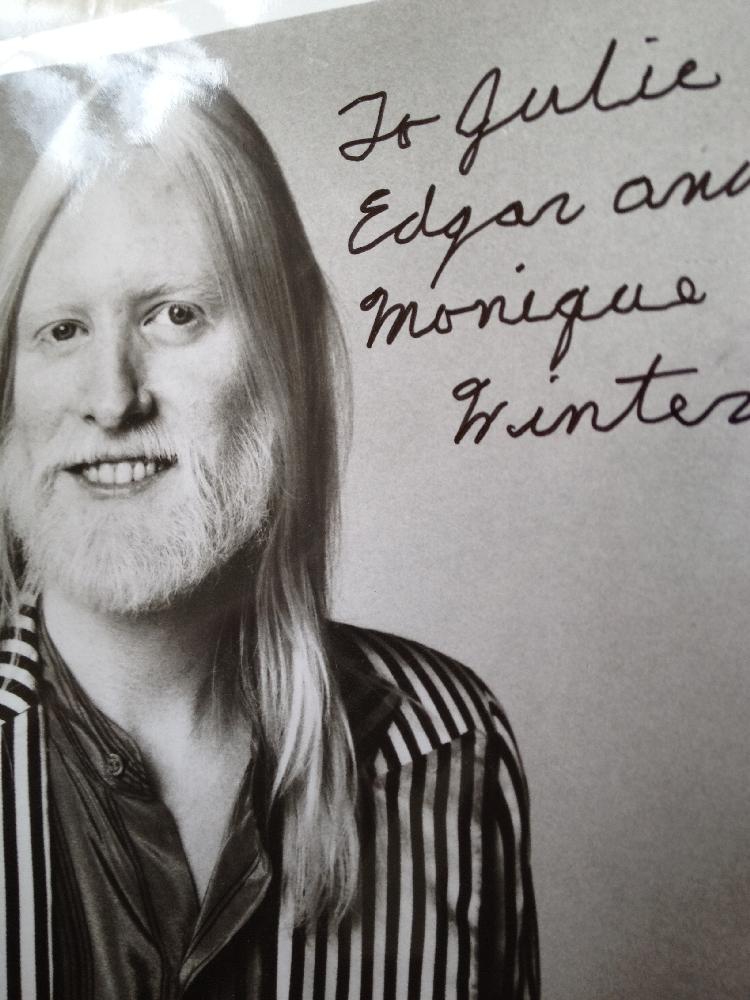 Edgar Winter
Dennis Benson now lives in Michigan. He has written a number of books, and his show Passages is heard on over 700 stations.