John 'Records' Landecker ... Records truly is his middle name! John's mother's maiden name was Records. She gave him Records as his middle name.
If you lived in Chicago you surely remember "Boogie Check, Boogie Check, OOH, AH" as well as great parodies such as "Press My Conference" and "Make A Date With Watergate"
Countless kids across 38 states and Canada listened to John every night. Many of them aspiring to get into radio because of John 'Records' Landecker.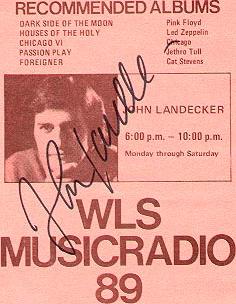 John Landecker came to WLS in 1972 to replace Kris Erik Stevens in the 6 - 9 pm slot. John moved into afternoon drive in 1980 when Bob Sirott left for television. In 1981 John left WLS for CFTR in Toronto. In 1986, John returned to WLS for evenings, moving to afternoons again in 1988. John was the final afternoon man before WLS switched to talk.
John's career outside of WLS includes WIBG in Philadelphia, WILS in Lansing, CFTR in Toronto, WMJI in Cleveland, WJMK in Chicago and 1450 WIMS in Michigan City, Indiana.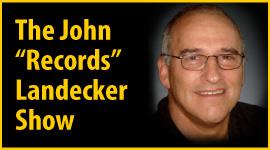 In December 2011, John returned to Chicago to 94.7 WLS-FM for Saturday and Sunday
10 - 3pm. On January 23, 2012, John returned to WLS-FM full time Weeknights from 6 - 11 pm.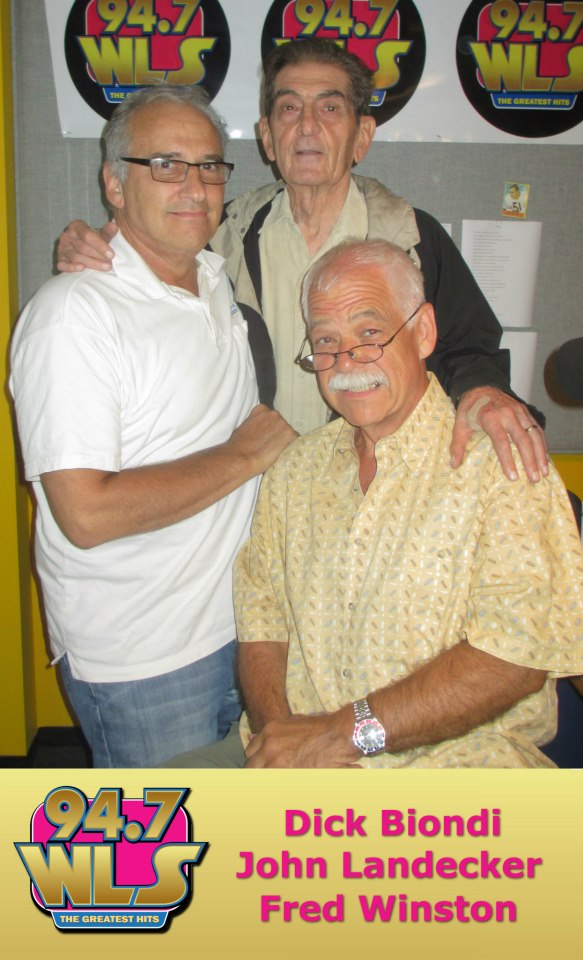 2012 - John Landecker, Dick Biondi and Fred Winsron