| | |
| --- | --- |
| | Mel Phillips |
Mel Phillips came to Pittsburgh from WXLO in New York. Rick Sklar and ABC Radio head Chuck DeBare interviewed Mel and he had his choice of Pittsburgh or San Francisco. Mel chose KQV. After KQV had been attacked by 13Q, Mel was up for the challenge of turning around KQV. After flying to Pittsburgh to meet General Manager John Gibbs, Mel Phillips was hired as KQV's Program Director.

Mel worked with ABC's Bob Henabery to set up the new format for KQV to be called 14K. New jingles were ordered, a new logo was designed, and for the first time KQV was called "Musicradio" just like WABC in New York, and WLS in Chicago. One of the personel changes he made was bringing in Rick Shaw (Hugh Silvas) for afternoons. Bob DeCarlo remained in morning and Jeff Christie (Rush Limbaugh) was on at night. Four months after arriving at KQV, Mel was informed that the impending rumored sale of KQV was true.

Before leaving Pittsburgh one month later Mel recommended that his programming assistant Jim Carnegie be the next Program Director of KQV. Mel would leave and take a job with Epic Records. Mel Phillips was only at KQV for about 5 months.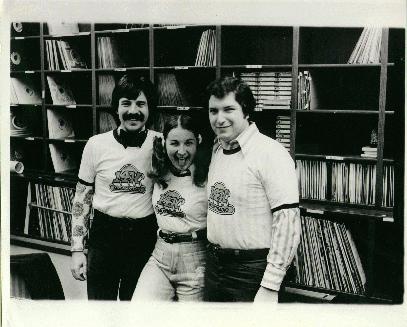 Mel Phillips. Suzie Gooch, Jim Lloyd
| | | |
| --- | --- | --- |
| Bob Decarlo | Rick Shaw | Jeff Christie |


Mel Phillips' book "From The Mailroom To The Majors" that details his career from the mailroom at ABC to now is available at Amazon.com.