Obituary: Lynn Hinds / Respected broadcaster and teacher
Dec. 22, 1934 - April 5, 2014
April 9, 2014 11:07 PM

By Adrian McCoy / Pittsburgh Post-Gazette
TV and radio host Lynn Hinds informed and entertained countless Pittsburghers for two decades.

Mr. Hinds, of Fredericksburg, Va., died of pancreatic cancer Saturday. He was 79.

Colleagues here held him in high regard, and many stayed in contact with him up until the weeks before he died, including retired WTAE news anchor Adam Lynch. "The man was incapable of subterfuge, of making something up. He was simply a thoroughly decent, honest man," Mr. Lynch recalled. "He was always well prepared and enormously informed at a level far above many of his contemporaries. There were very few in the business who I admired more than I admired him. He was a real champion broadcaster."

Mr. Hinds enjoyed the medium of talk radio. "There's nothing more entertaining or stimulating ... than a good intellectual discussion that doesn't try for controversy, but doesn't avoid it if it comes ... a discussion that doesn't try for heat, but tries for light," he said in a Pittsburgh Press interview in 1970.

He was born in Akron, Ohio. He majored in speech and English at the University of Akron, and went on to earn several graduate degrees, including a Master of Divinity from Eastern Baptist Theological Seminary, an M.A. in speech from Temple University and a Ph.D. from the University of Pittsburgh.

Mr. Hinds was a radio and TV host here from the 1960s until 1983, starting with radio shows on KQV-AM and WTAE-AM.

Retired news director and broadcaster Frank Gottlieb, who worked with Mr. Hinds at WTAE-TV, always made a point to listen to his radio talk shows. "It was appointment radio. It was on the high level of Lynn's intellect. It was back when talk wasn't the same as it is now. It wasn't bombastic all politics, all the time."

In 1972, Mr. Hinds was hired to host "AM Pittsburgh," a local daily morning show on WTAE-TV. The late Al McDowell and Cathy Milton were also part of the "AM Pittsburgh" team. At the time, doing a local morning show on TV was experimental.

"He was extremely bright. He processed everything very quickly and was a perfect host for what was a very successful morning talk show at the time," said Fred Young, former WTAE news director, who worked at the station at the time.

Former WTAE news director Joe Rovitto recalls Mr. Hinds as a well-informed host with "phenomenal" interviewing skills. "That made him the ideal host for television. He was exactly what you would want every journalist to be. He was a sponge for information. At the same time, he was one of the most down-to-earth guys."

In 1983, WTAE decided not to renew his contract. At that point he dedicated his life to teaching. He moved to State College and joined the faculty at Penn State University. While he was there, he wrote, produced and hosted "The Pennsylvania Game," a current affairs quiz show that aired on the Pennsylvania Public Television Network.

In 1991, he left Penn State to teach broadcast journalism at West Virginia University. In 1996, he accepted the job of chair of the communications department at Drury University in Springfield, Md., and retired as professor emeritus.

"He was first and always a teacher," his wife, Cynthia, said. "He was always trying to teach and learn."

Mr. Hinds wrote several books, including "Broadcasting the Local News: The Early Years of KDKA," and "The Cold War as Rhetoric: the Beginnings, 1945-1950."

After retirement, he remained busy with many interests. He was a nonstop reader. He enjoyed playing bridge and golf, taught himself Spanish and learned ballroom dancing. He was a loyal Pirates fan, and continued to follow and root for the team long after he left Pittsburgh.

In addition to his wife, he is survived by a daughter, Shelly Lear of Geneva, N.Y.; and two sons, Jeff Hinds of McCandless and Robb Hinds of Piscataway, N.J.; a brother, John Hinds of Akron, Ohio; two grandsons; and one great granddaughter.

A celebration of life will be held at 2 p.m. Saturday at Covenant Funeral Service, 4804 Jefferson Davis Highway, Fredericksburg, Va.

This is his obituary from the Covenant Funeral Home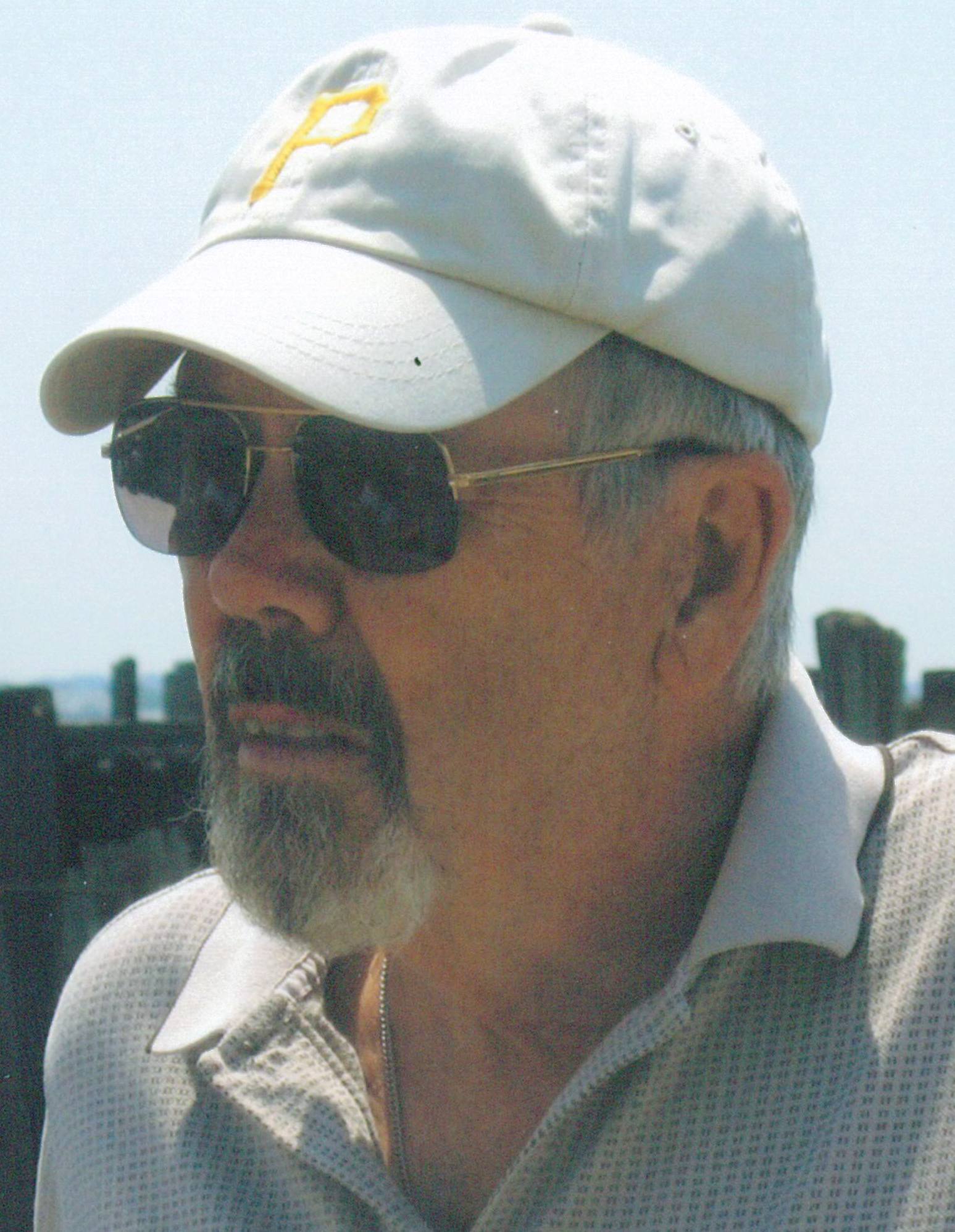 Lynn B. Hinds
Born on 12/22/1934
Departed on 04/05/2014
Resided in Frededricksburg, Virginia
Lynn B. Hinds, 79, of Fredericksburg passed away Saturday, April 5, 2014 at his home.
Mr. Hinds was born December 22, 1934 in Akron, Ohio. He was a 1953 graduate of Springfield Senior High School. He received his bachelor's degree in Speech and English from University of Akron in 1958 and Master of Divinity from Eastern Baptist Theological Seminary 1960. He also received a M.A. in speech from Temple University in 1960 and a Ph.D. from the University of Pittsburgh, 1976.
Mr. Hinds served on the faculty of Princeton Theological Seminary and Pittsburgh Theological Seminary, Duquesne University, Penn State University, West Virginia University and retired as Professor Emeritus from Drury University in Springfield, MO. Mr. Hinds did on-air radio talk programs for KQV and WTAE. He hosted AM Pittsburgh from 1972 until 1983. He worked as a broadcast journalist for WTAE's Action News. He wrote, produced and hosted The Pennsylvania Game, a quiz program broadcast on the Pennsylvania Public Television Network that won an award for excellence from the Pennsylvania Association of Broadcasters.
Mr. Hinds loved to play golf and bridge. He enjoyed ballroom dancing with his wife and best friend, Cindy. He spent his entire life reading.
Survivors include his wife, Cynthia Hinds, a daughter, Dr. Shelly Lear and husband Jim, two sons, Jeff and Robb Hinds, two grandsons, Jamey and Luke, one great-grand-daughter, Alyssa; brother, John Hinds; two nephews, J.R. and Nate of Akron Ohio; his in-laws William and Josephine Holland of Pittsburgh, sisters-in-law Maryclare Jones, husband Peter and sons Reed and Will of Ashburn, Va, Dr. Christa Johnson, husband Dr. Mark Johnson and children Ashley, Nathan and Abigail of Elizabethtown, Pa; brother-in-law David Sundo and his daughter, Danielle Reynolds and husband Brett of Pittsburgh, PA.
A celebration of life service will be held at 2 p.m. Saturday, Apr. 12 at Covenant Funeral Service, Fredericksburg.