Gene Taylor came to WLS as part of the original top 40 line-up in 1960 from WOKY in Milwaukee. Gene was on the air from 7:15 to 9 pm. In June 1961, Gene moved to afternoons (3 - 6:30), and in June 1963, he moved into the 10 - noon time period, where he remained until early 1966.

Gene Taylor was promoted to WLS program director in 1961. After leaving the air, Gene became general manager of WLS, in 1967 became WLS station manager.

Gene Taylor in WLS studio in 1964
(courtesy Scott Childers)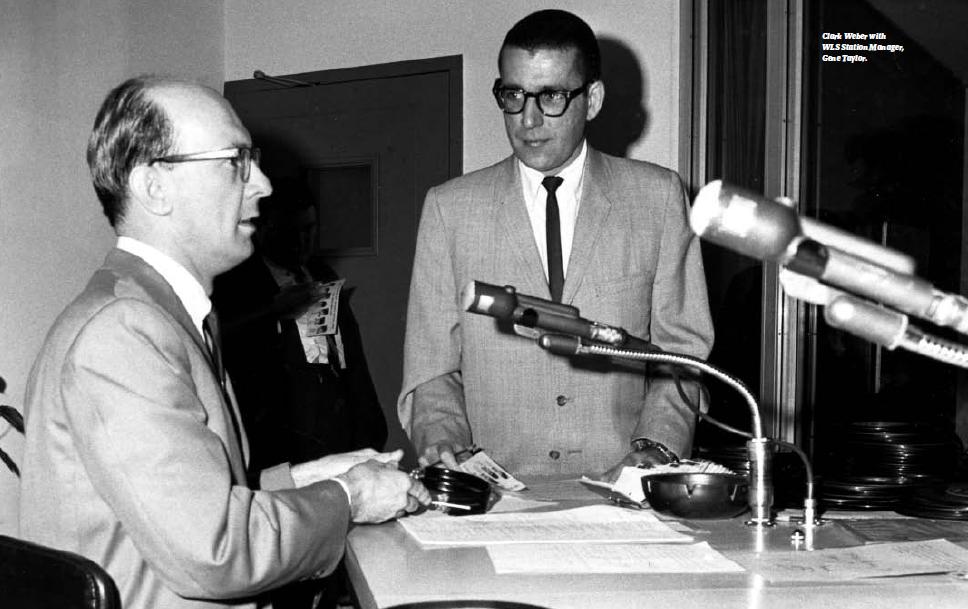 Gene Taylor with Clark Weber
(courtesy of Clark Weber)

Gene Taylor later became program director of WIXY in Cleveland in 1972. Gene passed away in October 1986 in Redondo Beach, California.