Jim Gearhart joined KQV on on January 8, 1962 replacing Bill Western for mornings. Jim is orignally from Vinton, Virginia and attended Roanoke College. His first radio job was at WROV in 1958. He also worked at WHYE in Roanoke. Jim left KQV for WPOP in Hartford in early 1964 as program director and morning man. He was replaced by Hal Murray.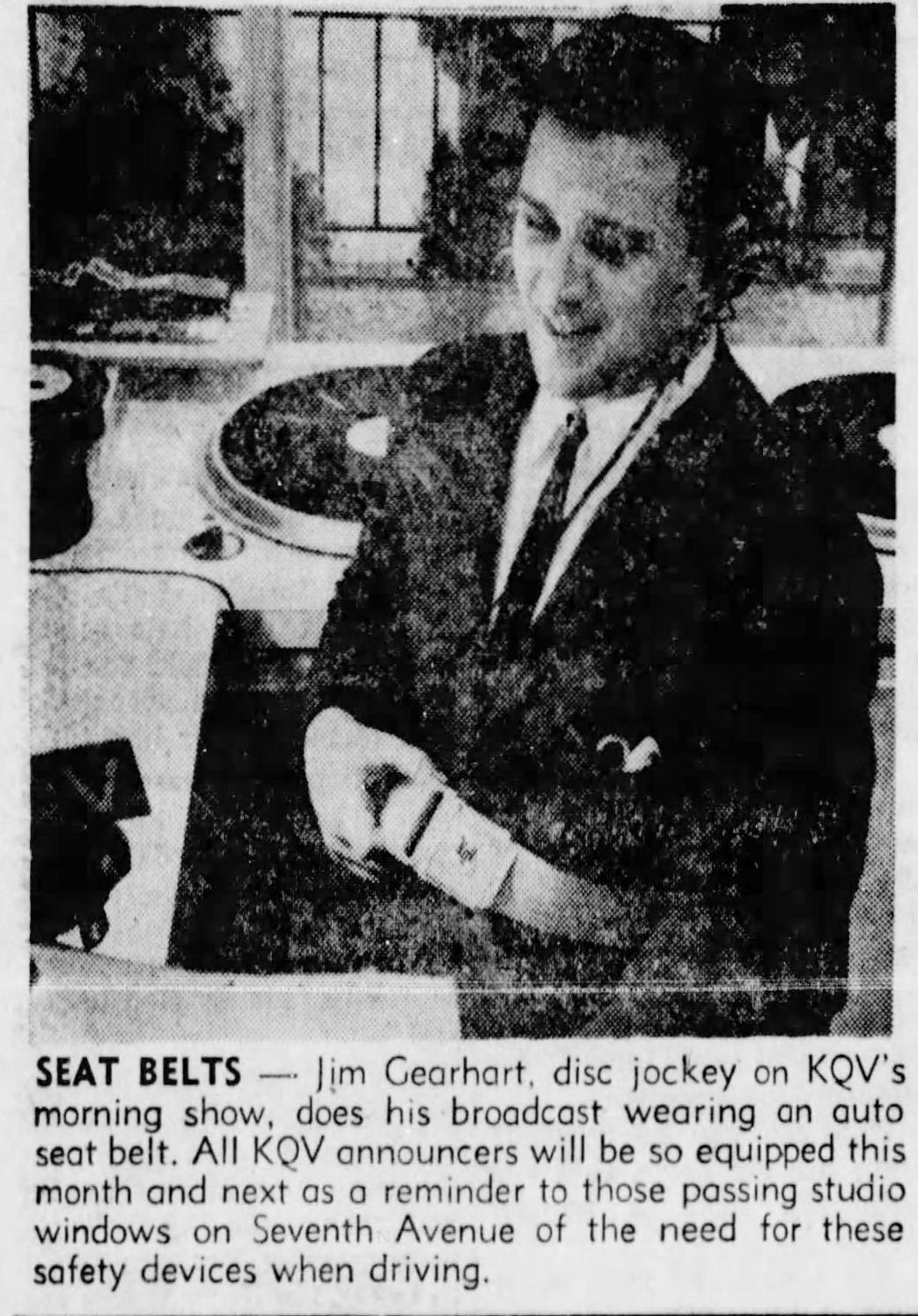 After Hartford, Jim worked at WFIL in Philadelphia, and a number of stations in New York including WCBA, WNEW and WNBC. Jim also had stops in Seattle and Los Angeles before returning to the east and joining WXKW, New Jersey 101.5 in Trenton. Jim has been at New Jersey 101.5 since 1990. On November 1, 2010, Jim was hornored by New Jersey 101.5 as they named the station building the Jim Gearhart Broadcast Center.

Jim retired from New Jersey 101.5 WKXW-FM Trenton on November 23, 2015. Jim suffered a head injury after a September fall at his home. He had been with New Jersey 101.5 for 25 years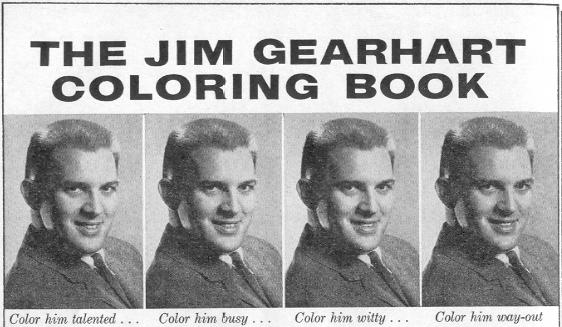 Jim was profiled in the The July 1963 Atlantic Edition of TV Radio Mirror
(click the picture above to read the article.)


Click above to read Jim's 1962 KQV Personality Profile.
"You're Listening To The Gearhart Show on KQV Colorful 14"
Jim's KQV Jingle from PAMS Series 24

Jim Gearhart Broadcast Center You Tube Video.