From Bob Dearborn
On WCFL 10pm - 1 am
Monday through Friday
On WCFL 6pm - 10 pm
Saturday

300 north state
chicago illinois 60610

radio 10

phone 312/222-1000
Dear Big 10 Listener,
Many telephone calls have come in to WCFL during the last few weeks concerning Don McLean's hit recording of "American Pie." Some callers have asked about the significance of the lyrics. Some have offered their own interpretation of those lyrics. All have been intrigued by this clever, catchy little song. I thought it would be a good idea to piece together the story as best we could and make it available to you, so that having our "translation," your enjoyment and appreciation of the song might, thus, be increased.
It should be noted, that for the purpose of this lyrical analysis, all references are made to the long, album version of American Pie, rather than the edited rendition found on the single.
In order to better understand the song, I think it's important to remember that we all go through a period of life -- usually, our teenage youth -- that we (will) thereafter recall as being our "good old days." Often, as one grows older, he tries to recapture that wonderful time of life, a time he really understood and was so meaningful to him because of the various new and special experiences associated with it.
Adolescence, with it's first real awareness of the outside world, but without the burdens, pressures and responsibilities of the adult, "working-and-raising-a-family" life that follows, tends to provide most of us with our fondest memories.
Each generation produces it's own fads, it's own language, it's own art, it's own culture, it's own society. Generally speaking, each generation holds high and even reverent regard for it's many contributions and achievements. Unfortunately, it's the tendency of some to then close their minds, stop learning, stop growing. They spend their lives completely engulfed in the life-style of their generation, oblivious to all the good that came before and after.


Don McLean
I would suppose that Don McLean, author of and singer of American Pie, is in his late twenties. His good old days were the latter 1950's. Profoundly moved by the music of that period -- with it's seemingly inherent fun and excitement -- he aspired to be a singer and musician. In American Pie, he says he'd "like to have the chance to make people dance and be happy for awhile."
Like many young men his age who were turned off by their girlfriends' screaming for Elvis Presley, he embraced an alternative musical idol named Buddy Holly. While there was no question as to Presley's reign as king of rock and roll at that time, Buddy Holly and his music did make important contributions to that era, and influenced many up-and-coming artists, ranging from Bobby Vee to the Rolling Stones.
Holly was the lead-singer of a group known as the Crickets, but also recorded as a solo performer. Some of his biggest hits were, "Peggy Sue," "That'll Be The Day," "Early In The Morning," "Oh Boy," "Everyday," and "Maybe Baby."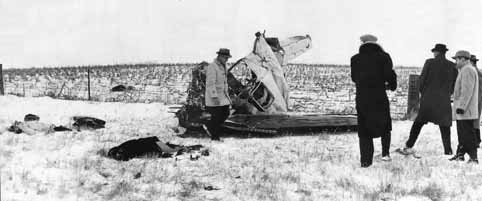 Crash Scene outside Mason City, Iowa
It's Don McLean's notion that music died on February 3, 1959, For it was the day that Buddy Holly (along with singers, Ritchie Valens and the Big Bopper) was killed in a plane crash just outside Mason City, Iowa.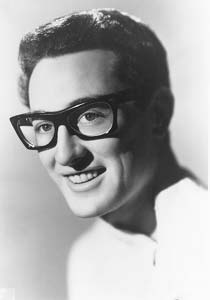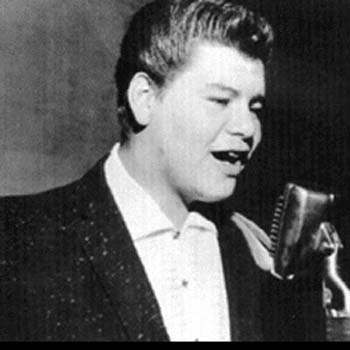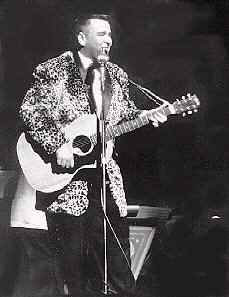 Buddy Holly - Ritchie Valens - Big Bopper
McLean makes reference to this sad event near the beginning of American Pie. He says he read the tragic news while delivering newspapers -- which is a key to his age -- on a cold day in February. The "widowed bride," mentioned here is Maria Elena Holly.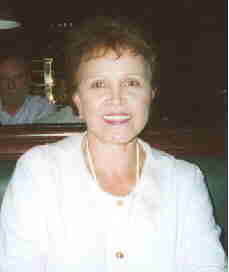 Maria Elena Holly
Employing song-titles and lyrics of popular songs of the day -- Book of Love, Lonely Teenager, (White Sport Coat and a) Pink Carnation -- McLean conveys the idea that he was typical of his generation. Their idea of a wild "high," was drinking whiskey and rye, and dancing "real slow" at the dance in the high school gymnasium. "Miss American Pie," is McLean's stereotype expression for the young ladies of his youth. They were "girl-next-door," "as- American- as- apple- pie" types, who, like the music and fun of that era, seem to have disappeared, according to the author.
There's a line in American Pie, which indicates that ten years have passed (since the music died). By this, I'm led to believe that although this song has become a hit recently, it may actually have been written two to three years ago. If that is the case, then song is really discussing the period between 1959 and 1969. Other references in the composition seem to bear that out, as well.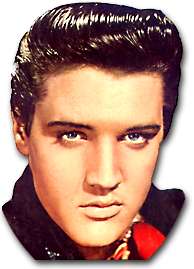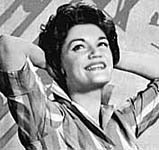 Elvis Presley - Connie Francis
the "King and Queen"
McLean talks about the "King and Queen." Logically, one would assume -- any many have -- that the King is Elvis Presley. The queen ... well, that's another matter. There is only one female singer I can recall from the late 50's. who, because of her tremendous popularity and success, could have qualified for the title of "pop Music Queen." And, that's Connie Francis.

Bob Dylan
"The Jester"
American Pie then tells of the "Jester" stealing the King's crown. Most people that I've talked to have concluded that the Jester is Bob Dylan. When Presley's popularity began to fade in the early 1960's, the only man who emerged with anything close to a parallel influence on music was Bob Dylan. And, Dylan did wear a black, leather jacket on a couple of celebrated occasions: on the album cover of "Highway 61," and on stage at the 1965 Newport Folk Festival. This would explain Don McLean's line about the Jester wearing a "coat he borrowed from James Dean."


James Dean
Dean, a youthful actor who lost his life in 1955, was synonymous with the black, leather, motorcycle jacket. The public was the "court-room that adjourned without returning a verdict" on that era's contemporary music leader and direction.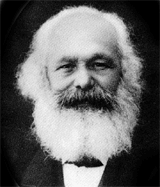 John Lennon - Karl Marx
McLean refers to "Lennon reading a book on Marx." It was well published that Beatle John Lennon did read the Karl Marx theories on Communism. A that same time, he and other Beatles were practicing their music in the park, while the rest of us "sang dirges in the dark." The "dark," in this case, is the musical dark ages of the early 1960's: that period between the end of the 50's-style rock and roll and the excitement of Beatlemania (1964). A "dirge," is a funeral chant, a lament. Perhaps it is the author's contention that the music of the early 60's, because of it's sad and lifeless qualities, represented our subconscious mourning of the death of "50's rock."
As American Pie's story of musical evolution moves into the mid to late 60's, McLean calls attention to the popularity of drug songs, like the Byrds' "Eight Miles High." Meantime, "the Jester was on the side-lines in a cast." Bob Dylan was hospitalized at the time as a result of a near-fatal traffic accident.

Beatles
Sgt Pepper's Lonely Hearts Club Band
Noting the Beatles' continued musical dominance, McLean refers to the "sergeants playing a marching tune," -- the Beatles classic "Sgt. Pepper's Lonely Hearts Club Band" album was very big then -- and, although other players tried to take the field, the sergeants refused to yield." At this point, McLean also expresses one of this chief complaints about music since the death of Buddy Holly. The line goes something like, "we got up to dance but never got the chance." McLean feels that there is no fun to music anymore because the kids can't even dance to it.

Rolling Stones
Their Satanic Majesties Request
After a quick succession of phrases about "the Devil," "Satan," and "Jack Flash sitting on a candle-stick," we can easily guess that the author is talking about the Rolling Stones. Two of the Stones' biggest albums were titled, "Sympathy For The Devil," and "Their Satanic Majesties Request." "Jumping' Jack Flash," was one of their big hit singles. Perhaps I'm wrong, but during this section of the song, I get the overwhelming feeling that Don McLean sees Mick Jagger as sort of a devil-figure that he dislikes. It could be that he resents Jagger's interpretation of Buddy Holly material which he performed in his early days. Then there's the line, "no angel born in Hell, could break that Satan's spell."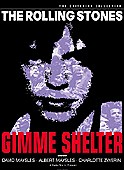 You'll remember that the Hell's Angels were called in by the Rolling Stones to be their security force at their ill-fated, free concert at Altamont, California a few years ago. Matter of fact, the Stones' movie, "Gimme Shelter," revolves around that very concert.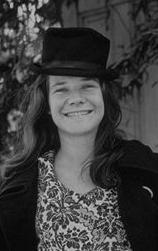 Janis Joplin
McLean goes on to say that he met a girl "who sang the blues." Could this have been Janis Joplin? It all fits, but nobody I've talked to seems very sure about this part. And the author doesn't dwell on the subject long enough for any solid conclusions to be drawn. There's another matter here that could use some clarification. During the 50's, it was possible to go into the local record shop and hear a recording you might want to purchase. The practice has all but disappeared in recent years. Could it be that, upon returning to the record store where he spent so much time during his youth, and older Don McLean discovered that (the man said the music wouldn't play) it was no longer possible to listen to the records in the store? Probably.
Toward the end of American Pie, there's a section of lyrics that's less obvious in it's meaning than most of the rest of the song. Consequently, there are many different interpretations of it. McLean says, "the three men I admired most, the Father, Son and Holy Ghost, all caught the last train to the coast, the day the music died."
Many people have suggested that he's referring to Buddy Holly, Ritchie Valens and the Big Bopper. I don't buy that. In a song where the major influences on music in the last decade and a half -- Presley, Dylan, the Beatles and the Rolling Stones -- are being discussed, I can't believe that McLean could equate those talents with Ritchie Valens and the Big Bopper.
Another theory is the that the author is talking about his faith in the Almighty being shattered by what happened to Buddy Holly and that musical age. Maybe so. I choose to think that in a song that has spent more than eight minutes talking about musical evolution, McLean would not suddenly decide to switch subjects at the last moment.
I have my own idea: Toward the beginning of American Pie, McLean asks, "do you believe in rock and roll? Can music save your mortal soul?" I think the music of McLean's youth is like a kinfd of religion to him. It represents a life-style which he understood, enjoyed and admired most. He says (it) "caught the last train to the coast." The west coast of the United States -- California, in particular -- is well known for having been in the forefront during the emergence of the "drug scene," so-called "heavy music," and a brand of liberalized morality. That's where McLean's religion -- his music -- went the day Buddy Holly died.
Don McLean, as a musician, may understand and even partially accept what has happened to music since the late 50's. But, in this song, I believe that he -- like most of the rest of us at one time or another -- longs for the happiness and security of those sweet, simple days of his youth.
Of course, the only person who can offer the true and accurate explanation of American Pie is Don McLean himself. Maybe someday soon we'll be able to get a clearer understanding of it's meaning from him. Meantime, it makes for interesting speculation. If you have any ideas on the song that you'd like to pass along, don't hesitate to drop me a line.
No matter how you slice it (please forgive the pun), American Pie is quite a song. Even if you don't agree that music died with Buddy Holly, you have to admire the clever way it's author put his thoughts together musically. Moreover, it's a catchy little song that you can appreciate even if you don't understand or listen to the lyrics. In that respect, it's much like music of the late 1950's. Hmmmmm.
I hope that in some small way, we've been able to help you get a little more meaning and enjoyment out of American Pie. Be listening for it on WCFL, especially between 10 and 1, nightly, when we can enjoy it together.

Bob Dearborn's American Pie Analysis © 1971-2005 Bob Dearborn
All rights reserved. Duplication or distribution of this material without
written consent of the copyright holder is prohibited.