Most of the great radio stations of the sixties used jingles from PAMS of Dallas to add that special sparkle to their presentations. KQV was no exception. From Series 18 to Series 43, KQV used some of the best PAMS Jingles ever recorded. COLORFUL KQV was 'The Most Modern Sound'. FUN-LOVIN' KQV was 'One OfThe Good Things About Pittsburgh'. AUDIO 14 was 'The Sound Of Pittsburgh'. In the Steel City, Pittsburgh listened to RADIO A-GO-GO to hear the 'Fun-Lovin' Five'. The BIG 14 was the place to hear 'The Happenin' Hit Parade', 'The Finest Forty', and 'The Wax To Watch'. 14 KQV was 'Where The Good Times Rolled'. GROOVY QV was 'The Pulse Of Pittsburgh'. Some of KQV's unique sound was also achieved by the ANITA KERR Singers who 'Turned Your Radio On'. INTERMOUNTAIN provided some of 'Fabulous KQV's' early jingles, as did CRC who made KQV 'Radiant Radio', and ULLMAN all part of the sound of "Wonderful KQV'. KQV program director Mel Hall had jingles produced by Intercontinental Broadcast Media in 1961.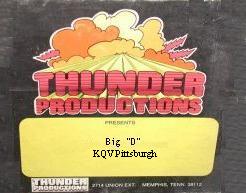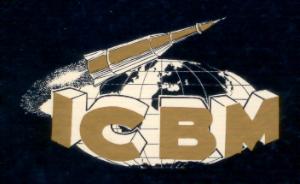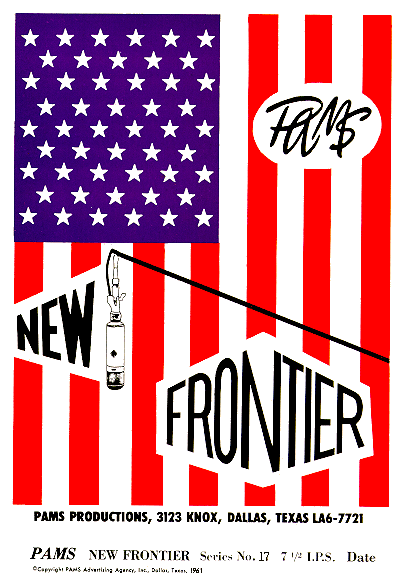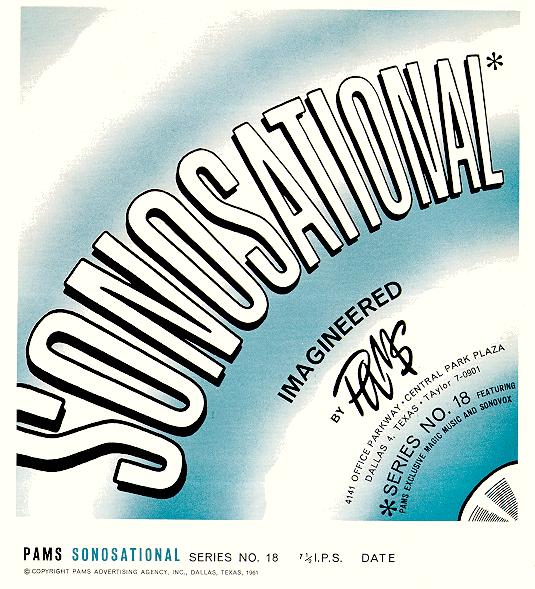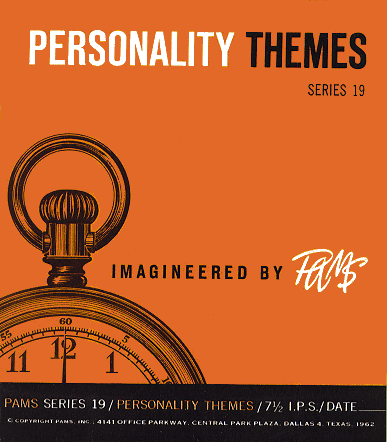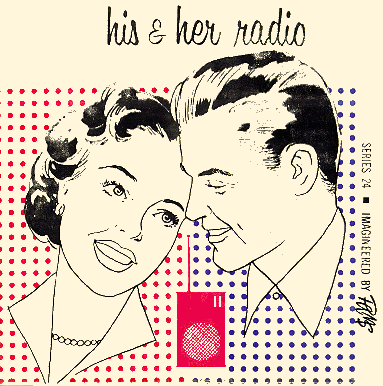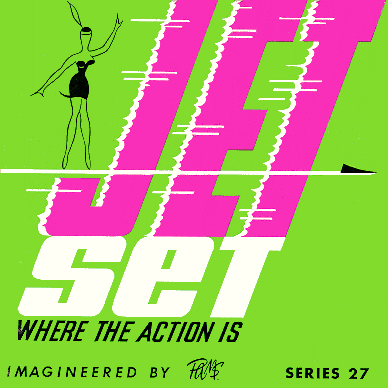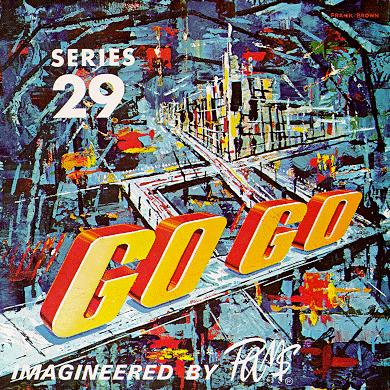 Click here for a list of KQV Jingle Packages on jingles page 2 !
Click here for my Want-List of KQV Jingles on jingles page 2 !

The Jingles - Page 1
Jingles on this page are MP3.files !


The KQV Jingle Cart is Loaded


This is just a sample of the many jingles used on KQV. If you have a favorite KQV jingle you would like added to the website, please let me know.


Thanks to Norman Barrington for the KQV Jingles below from TM Productions from a small package called "Keyed Brass". They are from the late 60's. They never hit the airwaves, but were part of a jingle demo. Now you can hear them here !


There are 4 Players below. Each player has 20 jingles in each.
Reload the page if all 4 do not load properly.


I hope you enjoy these classic Jingles!
If you have a favorite KQV Jingle you'd like to find here, email me and I'll try to add it.

KQV PAMS Jingle Packages Over The Years
Series 15 ... Living Radio Series 17 ... New Frontier Series 18 ... Sonosational
Series 19 ... Personality Themes Series 24 ... His And Her Radio Series 26 ... All American
Series 27 ... Jet Set Series 29 ... Radio Au-Go-Go Series 31 ... Music Explosion
Series 40 ... Changes Series 41 ... Music Radio Series 42 A ... The Igniters
Series 43 ... Textures Series 44 ... The Music's On Us WRC ClydeQ Phoenix Christmas '73
Custom PAMS Jingle Packages
Acapella 1967 Acapella 1968 Acapella 1969 Christmas Grid 1969 1970 Grid
Custom 1971 Custom 14 K Drake Style Acapellas 1968
Non-PAMS Jingle Packages
Anita Kerr Singers - 1958 Local Time & Weather - 1960 Ullman Wonderful
Ullman Pace Setters CRC Series 8 & 12
William B Tanner - Thunder Productions "Big D" - 9/12/74
Joey Reynolds "Mingles" - 1975
KQV used portions of many of the above packages. I have copies of all of the above.
(click on selected packages above to see the guide sheets and/or boxes)


- I'm trying to complete my collection of KQV Jingles.
There are a only a couple of jingles that I am still unable to locate.
The KQV Music Power ID's and jock cuts from 1971 have still not been found.
Play these samples and let me know which package these are from.
Special Thanks to Mike McCormick for providing more jingles !
If you have access to any of these missing KQV Jingle packages, let me know.



Uncle Ricky's Reel Top 40 Archives featured a special Real Audio Medley
of KQV Jingles 1958 - 1975 as well as the 1975 KQV History of Radio
as part of the Jeff Roteman Collection in the repository ! Richard Irwin
passed away on June 7, 2018

The Old Jingles Pages are avaiable here.
jingles players are available from http://www.pimp-my-profile.com/flash-mp3-player/